This is one of my favorite pictures of me and my boyfriend at the Gardens! There was an awesome sculpture of a butterfly and right away mom said "picture! Picture!"
My big dork! I love him so much <3

My birthday will be in a couple of weeks, and since my sister's birthday I declared this the year of the princess. She had a full handmade parade and this cute little plastic light up tiara! I decided that I was going to step up my game and I was going to have a tiara for my birthday too, but I would continue my handmade kick and get a longer lasting "grown up" tiara! Skimming etsy I found Athinalabella, who makes the CUTEST candy jewelry I have ever seen!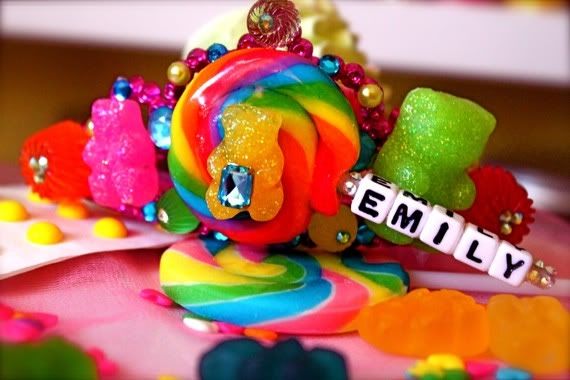 The second I saw it, I called my boyfriend and said "If you get me this it'll cover all birthdays EVER!" :D I was excited, and now that he has agreed to get me one as a present Im ready to celebrate 19 in style! Obsession with hairpeices will be satisfied soon! My cupcake hair peice plus the tiara= best. summer. EVER!